Desserts are about individual indulgence, and only with MRS. SMITH'S® and EDWARDS® desserts can you delight your guests with both the homespun comfort of a classic apple pie or the sweet decadence of candy-loaded crème pies. When serving MRS. SMITH'S® or EDWARDS® desserts, you can be confident your guests will leave your establishment with a fond memory and warmth in their hearts. Whether they choose a pie, cobbler, crisp, or dumplings, the made-from-scratch crusts and fillings are sure to bring smiles to their faces ? and yours.
Featured Product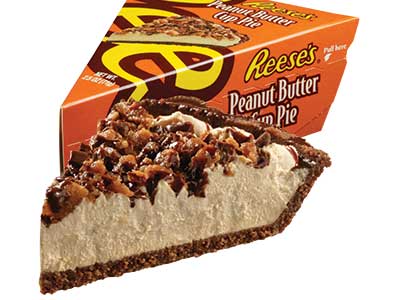 Product Code: 4009667
Creamy pie filling made with REESE'S® peanut butter, finished with crumbled REESE'S® Peanut Butter Cups, resting on a chocolate cookie crust.